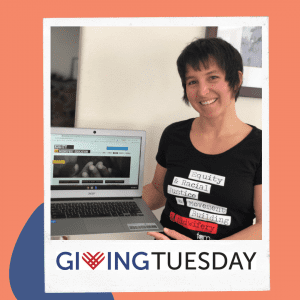 Can you believe we're already 6 days away on our journey to #GivingTuesday? To re-cap, #GivingTuesday is a global day of giving which happens annually on December 1, 2020. During each of the nine days leading up to #GivingTuesday (symbolic of the nine months of pregnancy), we plan to share our platform by highlighting all 9 FAM grantees, to give you a taste of the important work our grant-making efforts support.
So, we'd like to introduce you to Equity in Midwifery Education, a web-based portal providing "resources with a focus on disparities, social justice and preventing trauma in the midwifery profession," says Krisitn J. Effland, founder of the website and midwife. For Kristin, an equity focus means, "that Power and Privilege are taken into account so that school and clinic climates can better support the learning of all students."
She continues, "Equity-focused learning environments improve student experiences and success rates. They better prepare all students to provide culturally humble and sensitive care to increasingly diverse childbearing persons. Midwifery students and apprentices rely on preceptors, faculty, administrators and institutions to promote equity."
This year, Equity In Midwifery Education hosted three webinars as well as quarterly calls focusing on such topics as health disparities during the pandemic, how to cultivate a sense of belonging in higher education, and strategies for advancing birth equity. Don't miss their last virtual call coming up on December 2nd which will be facilitated by Dr. Anne Marie Garran: www.equitymidwifery.org/virtual-calls.
We are so delighted that a resource like this exists, which we know will help to create more inclusive environments to be designed for future students of midwifery and birthing persons everywhere. Learn more about this work at: www.equitymidwifery.org.
By the way, in preparation for #GivingTuesday, we would be so grateful if you helped us build momentum toward the big day, by donating today: https://bit.ly/3kATixF.  We've set a goal for ourselves of raising $20,000 which would help bring more resources to the midwifery community in North America. Your donation will go toward helping FAM deliver more grants to organizations who seek to improve maternal and child health in North America. #Give4Midwifery #formidwifery