FAM is run by a volunteer Board of Directors, Officers, and an Executive Director. We are midwives, advocates, and activists who collaborate to advance midwifery in North America.
Want to make an impact on the future of midwifery in North America? Do you have skills in fundraising and development? Are you passionate about equity, racial justice, movement building, & midwifery?
Volunteer with FAM! We want you! Interested? Contact info@formidwifery.org now.
Lisa Pratt, Esq.
President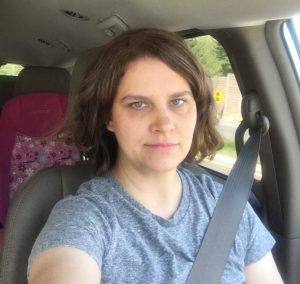 Lisa Pratt, is a lawyer who has written about and spoken at national conferences on the civil rights of pregnant women, informed consent, various legal issues surrounding vaginal birth after cesarean (VBAC) and midwifery laws. She is a pro-bono lawyer for the Alexandria/Springfield Chapter of Project ID/Spread the Vote, an organization which helps homeless, previously incarcerated, and low resource individuals obtain the state ID they need to obtain housing, employment, healthcare, government benefits, and to vote.
Lisa is a mom to six children, most of her births were attended by midwives. She unintentionally became a birth advocate after the birth of her first child ended in an unplanned cesarean; while living in Germany as a military dependent, her friends asked her to visit other women who also had a cesarean and needed support. She sought out more formal advocacy opportunities after she moved back to the states and discovered that she could not find a local doctor willing to support her decision to have a vaginal birth after two cesareans. She became a chapter leader and a regional coordinator for the International Cesarean Awareness Network (ICAN) to help women in her community navigate a hostile birth community in which they had to drive two hours in order to find birth attendants willing to support VBACs.
D'Anne Graham
Vice-President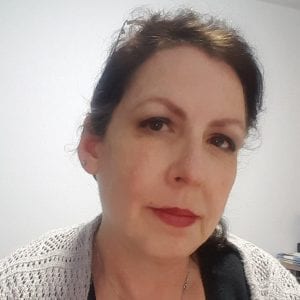 D'Anne Graham has been a birth activist for over 30 years. She was instrumental in the passage of the Certified Professional Midwife licensing law in Virginia. During the late 1990s, D'Anne, along with an ideologically diverse group of people, began a grassroots movement to decriminalize Virginia homebirth midwives. Shortly after they began lobbying for a licensing law, the midwife who attended her birth was arrested for manslaughter. She worked as a policy analyst, media liaison, legislative lobbyist, and community organizer.
Her homebirth was a transformational experience to which she believed all women should have legal access. While laboring with her fourth child during her first homebirth, she asked her unlicensed Traditional midwife how far was she dilated, to which her midwife replied 'Where do you think you are?" The exchange was life-changing, as D'Anne realized she could know her own body, and birth is something that she does, not something that is done to her. Her son was born later that night into her own hands.
After the resolution of her midwife's trial, D'Anne took a writing sabbatical to Ireland. She went to Belfast, Northern Ireland at the invitation of David Irvine, a signer of the Good Friday Agreement, to observe the Northern Ireland peace process, particularly, people of divergent beliefs learning to live and work together for a greater vision.
In 2005, after returning from Ireland, D'Anne returned to her university studies in Virginia. In 2006, her paper, "Childbirth is a Social Justice Issue," was integrated into one of her professor's class curriculum and D'Anne was invited to return as a guest speaker on the topic. In her senior year, she was awarded a fellowship to historicize Virginia midwives, and presented that paper, Virginia Midwifery: Past as Prologue at several policy and historical forums. The Virginia Humanities recently awarded her a fellowship to complete her book, A Parcel of Murdering Bitches: Childbirth and Women's Autonomy from the Virginia Colony to the #MeTooMovement.
A teacher at heart, D'Anne, recently taught at the Hebei Normal University for the Nationalities Chengde, China until she was forced to evacuate from the COVID outbreak. She is thrilled to be active again in the advancement of midwifery.  With D'Anne's six children and five grandchildren's diverse ethnicity, she brings a passion for equity, access, and social justice for all aspects of life and community.
Jennell Lynch
Secretary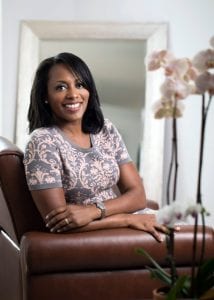 Jennell Lynch, is a career executive, mother of four and wife, uses her dynamic insight and experience from working in male-dominated industries to create customized programs that dramatically increase retention rates for organizations. She is committed to honoring and preserving the valuable assets women bring to the workplace. With a master's degree in organizational management and marketing and 20 years experience in finance, politics, technology, and sports/entertainment, Jennell has learned the granular details that can create a healthier career environment for working women. Jennell most recently served as Vice President for the National Association of Investment Companies (NAIC). The NAIC, the largest network of diverse-owned private equity firms and hedge funds in the United States, is comprised of more than 50 member firms representing over $90 billion in assets under management. Throughout the years, she has led initiatives that help organizations and women gain internal support, knowledge, and resources for working women who are expecting or already mothers. Now, as a trained doula, founder of the Executive Doula Agency, and co-founder of the Right Lanes, Jennell helps women and businesses navigate the intersection between career, giving birth and personal life. 
Jacqueline Sullivan
Treasurer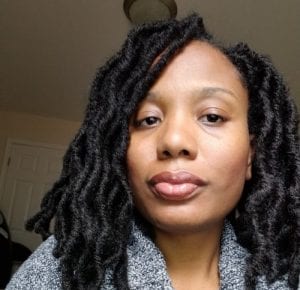 Jacqueline Sullivan is a vice president for technology communications with U.S. Bank's information security organization. With more than 15 years of progressive experience, Jackie leads external cybersecurity awareness and internal stakeholder security technology communications. Previous roles range from supporting communications efforts for the U.S. Department of State's Bureau of Consular Affairs' Chief Information Officer, launching a centralized electronic communications system for U.S. Customs and  Border Protection, and serving as a key contributor on the roll-out efforts of the National Cybersecurity Framework through the Department of Homeland Security's (DHS)  C³ Voluntary Program in support of Executive Order 13636 geared toward building our Nation's critical infrastructure's cyber resilience. While at DHS, Jackie also managed the Federal Virtual Training Environment (FedVTE), a cybersecurity learning platform with more than 46,000 students across the Federal Government logging in each month. In this role she facilitated a massive migration and contracting change, expanded access to state, local, tribal and territorial (SLTT) government employees, and laid the groundwork to make the training available to veterans for free—which became a reality shortly after her departure from the agency. After a successful VBA2C with a midwife, Jackie hopes for the day where every woman will be able to get the support she needs.