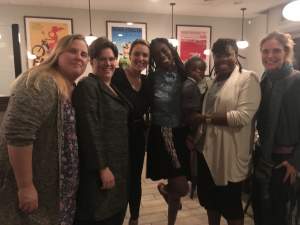 FAM is run by a volunteer Board of Directors, Officers, and an Executive Director. We are midwives, advocates, and activists who collaborate to advance midwifery in North America.
Want to make an impact on the future of midwifery in North America? Do you have skills in fundraising and development? Are you passionate about equity, racial justice, movement building, & midwifery?
Volunteer with FAM! We want you! Interested? Contact info@formidwifery.org now.
Emily Anesta
Board President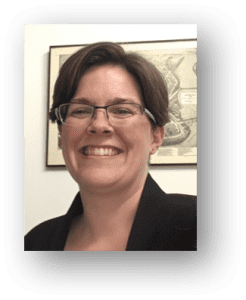 Emily is a consumer advocate for safe, accessible perinatal care, especially access to midwives for everyone. She founded the Bay State Birth Coalition to advocate for state recognition of certified professional midwives in Massachusetts and has served on the Board of the Massachusetts Midwives Alliance. Emily was an Executive Producer of "Why Not Home," a 2016 film exploring maternity care in the US through the stories of doctors and nurses who attend births in hospitals but choose to have their own babies at home. She finds fundraising and grantmaking a joyful, meaningful, and satisfying way to advance midwifery in North America.
Emily had her two children at home in Massachusetts attended by midwives and was herself born at home with a midwife. Emily is a long-time FAM Birth Trustee and is delighted to join the FAM board as of spring 2017, and serve as Board President beginning June 2018. Emily Anesta has a Master and Bachelor of Science in Electrical and Computer Engineering. For over a decade, she led technology research and development projects at MIT.
Janis Gildin
Board Member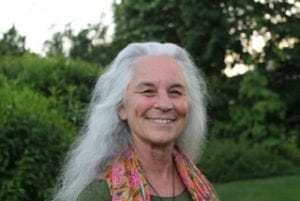 Janis has been a birth worker for over 30 years. She was called into this work before becoming a mother, and the experience of bearing 4 children and raising them has deepened her work. Her path to becoming a midwife has been experiential, beginning with her own home births, and then serving as doula and educator to women and families navigating their own journey of birth. In 2017, Janis graduated from Birthwise Midwifery School, became a Certified Professional Midwife, and was licensed in NJ. She believes that pregnancy and birth are normal, natural, healthy processes and that the knowledge of how to birth exists within every woman. Janis believes in establishing a culture of community around birth, in which each woman is supported to find her place along the continuum of birth as it has existed throughout time. She believes in each woman's right to choose her place of birth and provider, based on equal access to the most culturally appropriate care. She believes it is essential that our society recognize the role of midwife as the gold standard in maternity care for low risk women in our country. To that end, Janis believes that increasing access to midwifery education is essential to fulfilling the vision of "a midwife on every block."
Kirsten Kowalski-Lane
Board Member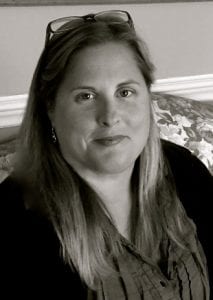 Kirsten became interested in midwifery while attending graduate school for public policy. While in school, she became pregnant with her first child. Her care by nurse-midwives was so affirming in her belief in normal birth that she chose to give birth to her second child at home with midwives two years later. These experiences became the catalyst in her pursuit of a career in midwifery.
Her love for midwifery comes from a place of constant delight in the strength of mothers and the belief that excellence in the care of women and babies is critical to public health. Her training as a birth professional initially began as a doula. Then, after years of training and apprenticeship, she became a homebirth midwife. In order to serve a broader population of birthing women, she returned to graduate school at Yale University to become a certified nurse-midwife.
Kirsten brings a varied background to her work, having previously completed a bachelor's in English from Trinity College and a master's in Public Policy and Administration from the University of Massachusetts-Amherst. She has worked in the fields of education, land conservation, and disability services. In addition, she built and managed a maternal-child wellness center, directed a non-profit family center and taught antepartum and intrapartum to aspiring midwives, childbirth educators, doulas and prenatal yoga teachers. She has served on the board of the Massachusetts Midwives Alliance, was the Yale student representative to the American College of Nurse Midwives, and in 2015, she was appointed to the board of the Foundation for the Advancement of Midwifery. Kirsten resides in Northampton, MA, with her husband, her teenage children and a menagerie of pets. She loves planning celebrations with her family and friends, spending time near the ocean, watching her children participate in sports, music and theater.
RaShaunda Lugrand
Board Member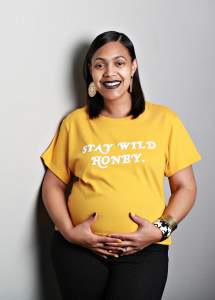 RaShaunda is the founding visionary of The InTune Mother Project. A wife of 13 years and mother of three male children, and one on the way, which were all birthed at home. RaShaunda is focused on assisting women and families, with having safe, intuitive, and positive birth outcomes. She supports the tradition of undisturbed childbirth and offers a therapeutic approach to community centered childbirth. RaShaunda is a Licensed Master Cosmetologist, Homeschool Coach, Multi Certified Holistic Doula, Childbirth Educator, Neurolinguistic Practitioner, INNATE Postpartum Provider, Consultant, and self-apprenticed researcher, with strong observation on the affects of racial inequities on reproductive health and wellness. She has 19 plus years of experience as an independant contractor and wellness consultant. Her mission is to shift the culture of the way women, families, and practitioners see themselves in relationship to service providers vs the childbearing community.
Lauren Miller
Board Member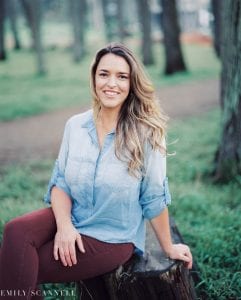 Lauren Miller has her Bachelor of Science degree in Molecular and Cellular Biology. Through her undergraduate studies she discovered her passion for women's health. She has been a birth doula since 2007 and has helped support close to 400 families. She is also a massage therapist and has been incorporating her massage skills with her doula practice since 2008. In 2011, Lauren enrolled in the National Midwifery Institute and went on to be trained as a homebirth midwife in San Francisco. She graduated from the program in 2014 and is currently studying for her upcoming NARM exam. Lauren joined FAM in 2016 after being referred by her long-time friend, colleague, former board member Nile Nash a practicing midwife in California. Lauren brings her extraordinary interpersonal skills to the board and her knack for using the latest technology to connect FAM to the current and potential donors. She is honored to be a member of FAM's board.
Chanel L. Porchia-Albert
Board Member
Chanel L. Porchia Albert is the founder of Ancient Song Doula Services a reproductive health organization focused on providing resources and full spectrum doula services to women of color and marginalized communities. Her work within infant and maternal health has led her across the globe to Uganda were she has served as a maternal health strategist in rural war torn areas to address the lack of resources to birthing mothers, she is a certified lactation counselor, midwifery assistant and vegan chef and has served on various advisory boards throughout the country. Currently, she serves as a consultant for the NYC Department of Health in Mental Hygiene engaging providers in birth justice and serves on the advisory board at Ariadne Labs at Harvard Medical School. When she is not teaching or facilitating workshop you can find her spending time with her six children.
Audra Post
Board Member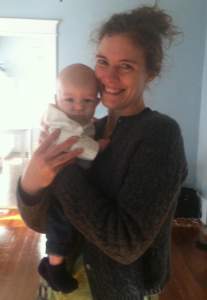 Audra's love and passion for midwifery is a culmination of her deep-rooted dedication to holistic-based service. When she learned about the midwifery model of care, it resonated with her desire to promote empowerment and incorporate humanity within health care. Audra trained as an apprentice at a birth center in Michigan, studied at the Michigan School of Traditional Midwifery, and holds a Bachelor of Science in Midwifery from the Midwives College of Utah. Audra's love of shared-learning has found a calling in the classroom and she now serves as a faculty member at the Midwives College of Utah. Through her academic work, she hopes to foster evidence-based, holistic and inclusive providers.
Tanya Smith-Johnson
Board Member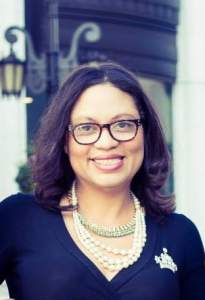 Tanya Smith-Johnson is an advocate for reproductive justice, birth equity and the improvement of birth outcomes for black and brown people, bringing her experience as a homeschooling mother of 6, student midwife, Navy veteran, and a leader in birth advocacy organizations.
Currently serving as the vice-president of Californians for the Advancement of Midwifery (CAM) and a board member and Oahu representative to the Midwives Alliance of Hawaii, Tanya has extensive experience in bringing the consumer voice to birth advocacy. The former president of California Families for Access to Midwives, she worked with California stakeholders and legislators to help the passage of key legislation to increase access to licensed midwives. She is on the Board of Directors of the Foundation for the Advancement of Midwifery and co-chair of the Birth Disparities and Equity Team for CAM.
Tanya holds a Bachelor's of Science in Biology and Masters of Science in Medical Science from Hampton University. She received most of her training with a traditional midwife and CPM in Los Angeles, California. She received her didactic midwifery education from the Midwives College of Utah. She currently resides in Honolulu with her husband of 19 years and 6 children.
Tamara Wrenn
Staff Executive Director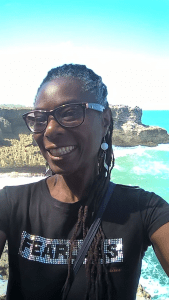 Tamara Wrenn, Executive Director, has a diverse and varied professional background that includes organizational consulting for nonprofits with a focus on health advocacy. Prior to assuming this role, Tamara was a FAM board member from 2011 to 2015. She brings maternal child health management, administrative, and leadership skills to the organization. Tamara has the pleasure of working nationally providing technical assistance and training on subjects that include the long-term impact of improving women's wellness throughout the lifespan, putting the theory of the Life Course Model into practice, and applying the model as an intervention to reduce racial and ethnic disparities in infant and maternal mortality. With a successful grants management track record, Tamara serves as a grant reviewer for the Health Resources & Services Administration and provides strategic grant writing services. Joining the FAM family has given her the chance to make a difference in lives and communities across North America and she is grateful for the opportunity. Tamara lives in New York, where she is active in the birth community, and is the proud mother of an amazing daughter and a yummy grandson, both helped into the world by midwives.
Megan Kennedy
Treasurer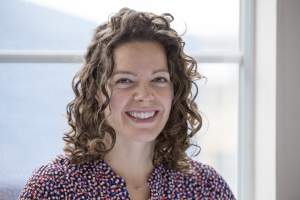 Megan is a birth and women's health advocate who found her own journey to motherhood incredibly enlightening and empowering. Thanks to her community of caring midwives, doulas, and birth educators, her mind and story were forever altered during her first pregnancy and the delivery of her daughter in the comfort of her own home. She witnessed other mothers experience contrasting journeys and was motivated to help others have better birth outcomes.
Megan currently works as an innovation coach in Silicon Valley and is a certified public accountant, specializing in nonprofits. She brings over ten years of experience advising businesses in accounting, management, and innovation. Her goal is to increase awareness and access to the midwifery community to help women and families experience all the benefits that follow.
Geradine Simkins
Senior Advisor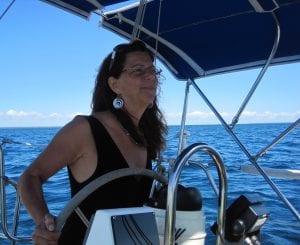 When she was 3 months pregnant with her first child, midwifery captured her heart and her imagination. For over 40 years Geradine has worked as a practitioner, activist, leader, author and consultant. She began as a direct-entry homebirth midwife in 1976 and became a nurse-midwife twenty years later. For over 30 years she provided healthcare for women, infants and families in a variety of settings: home, freestanding birth center, clinics, and hospitals. Some of her favorite work has been with migrant farmworkers and American Indian Tribes focusing on health equity, which creates the seedbed for nurturing a lifetime of good health and well being. She is also dedicated to transforming the current US maternity care system to reflect principles of health equity.
Geradine has served as a state and national leader. She was a founding member and first President of the Michigan Midwives Association. She was a member of the Board of Directors of the Midwives Alliance of North America (MANA) for over 15 years, including two terms as President, and MANA's first Executive Director, as well as holding other national leadership roles. She has been a member of the Governing Council of the International Confederation of Midwives (ICM). Geradine is the author/editor of 'Into These Hands: Wisdom from Midwives,' an anthology of the life stories of 25 remarkable women who dedicated their lives to midwifery and social change.
Currently, Geradine is the Owner of Birthways Consulting, LLC. For over a decade she has been an expert consultant and trainer for Healthy Native Babies, a project of the US National Institutes of Health (NIH). She has also provided consulting and fieldwork for 1000 Grandmothers, a project in Indian Country of the US Centers for Disease Control and Prevention (CDC). She was just appointed by the Governor to the new Michigan Board of Licensed Midwifery. Geradine returned to FAM as the interim President from 2017-2018, after having been on the Board nearly two decades ago.
Geradine has 3 adult children, all home born, with her first grandchild on the way. She lives in Northern Michigan with the love of her life, Fred, who she recently married. For fun they spend a lot of time sailing on the Great Lakes and scuba diving in the deep blue oceans of the Caribbean.
Priya Morganstern
Senior Advisor
Priya Mo
rganstern is a public interest attorney who specializes in the law of tax-exempt organizations.
She directs the Connecticut program of the Pro Bono Partnership, a legal aid organization that provides free legal assistance to nonprofit organizations serving the public interest. Priya has been involved in women's health and midwifery advocacy since the 1970's as a founding member of Long Island (NY) Childbirth Alternatives and the Massachusetts Friends of Midwives, and later as president of Connecticut Friends of Midwives. She trained as a midwife in El Paso Texas, taught medical students for a number of years as part of a woman run gynecological teaching program, and was a contributing editor of "The Whole Birth Catalog." But her favorite role is as a passionate advocate for midwives and for midwifery, and assisting the organizations that are working so hard to make midwifery care accessible to all women. Priya has one daughter and lives in Hartford, Connecticut.
Laurie Foster
Senior Advisor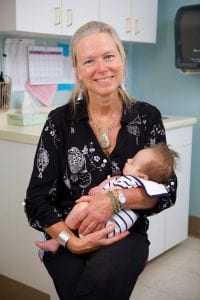 At the age of 19, while studying Human Biology at Stanford University, I was struck with the realization that midwifery was my life path. I was deeply engaged in the feminist movement and was committed to empowering women. After graduation I studied and worked in El Paso Texas and then started a home birth practice in Vermont. I have worked as an independent midwife, a CPM, and a CNM. I have attended births in all settings, at home, in the hospital, and in birthing centers. After 25 years in a private practice called Long River Midwives, I have worked for the past 12 years in a community hospital birthing center. I consider teaching the next generation of midwives both my responsibility and my joy. I have worked with students from Seattle Midwifery School, Birthwise, Frontier Nursing University, and Yale. I have also been deeply involved with the politics of midwifery, serving on state boards, promoting midwifery legislation, and working within state midwifery organizations. I am driven by a passion to give all women the opportunity to have a joyful, transforming pregnancy and birth experience. Pregnancy and birth are the gateway to motherhood and I believe healthy mothering strengthens society. My own experience of being mother to three (now adult) home born children has informed both my practice and my passion. Birth matters and midwives understand that. I am inspired to work for FAM because it is my dream that all women will have the choice to birth in the manner that creates the optimum foundation for themselves and their family.
Haikanarumi Lara
Bastyr University
Haikanarumi is a Midwifery student at Bastyr University, due to graduate in 2019. Haika was born and raised in Venezuela, and was inspired by her mother who had given birth three times at home. She first became part of the birthing community while attending high school back in 2011. Prior to midwifery school Haika was certified as a Birth and Postpartum doula in Chicago, IL. She has a strong passion for making midwifery more accessible for everyone, and improving the care that pregnant individuals get in our community. Currently, Haika lives and attends births as a student midwife in Los Angeles, CA. Her goal is to practice midwifery in Los Angeles, CA and serve her community.
Sydney Logan
Florida School of Traditional Midwifery
Sydney Logan Is a first-year student attending the Florida School of Traditional Midwifery in Gainesville Florida. She moved to Florida from her hometown in Ohio right after high school graduation, knowing Midwifery was her passion. She intends to be part of the legal advancement of midwifery across the country and hopes to one day have a practice in Chicago specializing in serving pregnant people who have experienced sexual trauma. Sydney is known to bring humor and light to her clinical sites and ensures her total focus on giving informed, respectful, empowering care.
Elle Stanforth
Birthwise Midwifery School
Elle has lived in many communities but now calls Burlington, VT home. She lives in the Old North End with her husband Adam, and two boys Maxwell and August. Elle is currently a student at Birthwise Midwifery School in Bridgton ME. She has been studying midwifery since 2014 when she attended a smaller program in Amherst, MA. Different life experiences has brought Elle new and valuable insight which she is excited to share. After the birth and subsequent death of her daughter, Elle's passion for midwifery was reignited and cemented. She believes in serving others and enthusiastically pursues that in every facet of her life. Elle is a recipient of her RYT 200. As a yoga teacher, she specializes in Ashtanga, prenatal and postnatal yoga. Additionally, Elle volunteers at the University of Vermont Medical Center with No One Dies Alone. NODA is a program that ensures individuals will have company in their last moments. In her (limited!) spare time, Elle enjoys practicing yoga, spending time with her family and cooking fun, nutritious food!
Tanya Smith-Johnson
Midwives College of Utah
Tanya Smith-Johnson is a Navy veteran, military wife , homeschooler and mother of 6. Tanya holds a BS. in Biology and Master's of Science in Medical Science. She is the former president of California Families for Access to Midwives and current Vice President of the California Association of Midwives Foundation. Tanya believes in the midwifery model of care and believes every one should have access to it. Tanya is currently a midwifery student at Midwives College of Utah and resides in Hawai'i .
Marqui Taylor
Birthwise Midwifery School
Bio and picture coming soon!