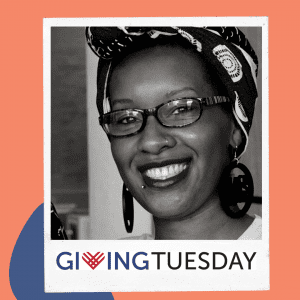 Can you believe that December will be here tomorrow? It will also be, #GivingTuesday!
Wrapping up our feature series on our grantees, please meet: National Black Midwives Alliance (NBMA), a FAM Community Movement Builder.
NBMA trains and organizes midwives to serve as advocates to address disparities in maternal healthcare that impact black birthing people. NBMA's central goal is to have a representative voice at the national level that clearly outlines and supports the various needs and interests of Black midwives.
NBMA also offers academic council, scholarships, and resources to student midwives as well as professional development and webinars. Every member of NBMA is assigned a mentor or mentee to strengthen personal and professional growth. Mentors serve as accountability partners, coaches, and cheerleaders.
NBMA is a member supported program of the Southern Birth Justice Network which has been working to make midwifery and doula care accessible to all people since 2008.NBMA's latest campaign is in defense of Black lives, adding to the much-needed conversation on race and oppression. You can help out by signing NBMA's official statement purchasing a sign to display and getting involved in advocating for policy change. FAM is honored to stand with black midwives. You can learn how to support this work at: www.blackmidwivesalliance.org/power.
We sincerely hope you enjoyed our series these past 9 days. We have a big ask of you. We need your help to meet our goal of raising $20,000 to continue supporting midwifery and the Midwifery Model of Care™! Please spread the word and #Give4Midwifery: www.formidwifery.org/donate. Also, tune into our #askamidwife Twitter chat on #GivingTuesday (Dec. 1) from 12 – 1 pm ET/ 9 – 10 am PT.